CutisCare Launches Technology to Improve Patient Access to Wound Care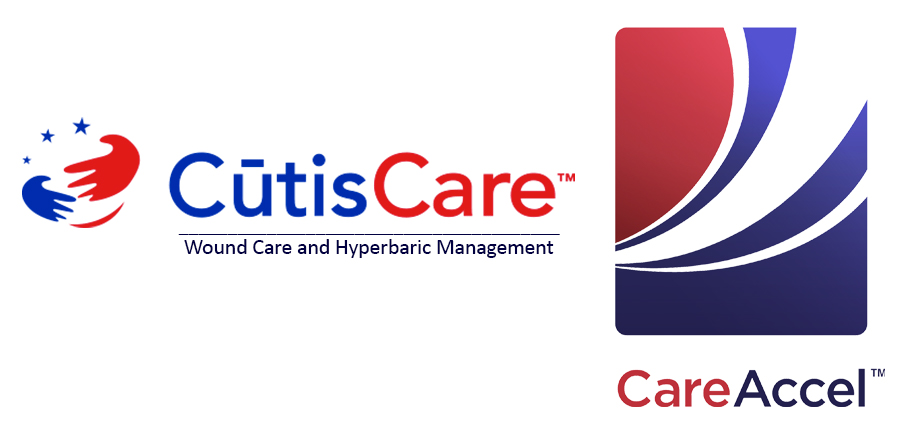 CutisCare Launches Technology to Improve Patient Access to Wound Care
Reading Time: 2 minutes
CareAccel™ Growth Platform enables clinician engagement and education.
BOCA RATON, Fla., March 3, 2020 (Newswire.com) – CutisCare, an experienced leader in the wound care and hyperbaric medicine industry, announced today the launch of its latest offering to improve access to care for patients with chronic wounds. Program directors at CutisCare wound healing centers educate healthcare providers in the community about the benefits of advanced wound care and hyperbaric oxygen therapy and give them information about how to access wound healing centers for patients who may benefit.
The CareAccel™ Growth Acceleration platform is a mobile and desktop application designed with clinical education best practices in mind. The technology gives program directors the data and intelligence to identify healthcare providers in the community that have a propensity for treating patients with chronic wounds. Through trip planning, real-time entry and reporting, and an interactive mapping interface, program directors are able to more efficiently and effectively plan their activities to reach more healthcare providers.
CutisCare Board Chairman and CEO Jim Patrick said, "Our mission is to reach patients living with non-healing wounds and improve not only their wounds but also their lives. Through the CareAccel™ platform, our team has the ability to deliver optimal outcomes for our hospital partners and the communities they serve."
"CareAccel's scoring algorithm allows users to direct their education to the most appropriate healthcare providers treating patients with non-healing wounds," said Kelly Caceres, Director of Market Development for CutisCare and a 20-year veteran managing provider education. "The team then shares relevant case studies for wound care and hyperbaric oxygen therapy to create visibility to patients with appropriate indications for advanced wound care."
Chronic wounds affect millions of Americans every year. CutisCare's partnerships with hospitals and academic medical centers give patients access to the benefits of advanced wound therapies, including hyperbaric oxygen therapy. To find a CutisCare Wound Healing Center near you, visit cutiscareusa.com.
About CutisCare
Headquartered in Boca Raton, Florida, CutisCare works with hospitals, academic medical centers, and hospital systems to design customized outpatient wound care and hyperbaric oxygen (HBOT) solutions. With more than 60 years of combined management experience a commitment to research and driven by ethics and a culture of compliance, CutisCare collaborates with its partners to reach and heal people with chronic wounds. To learn more about CutisCare, visit www.cutiscareusa.com.