CūtisCare Sheds Light on Diabetes Awareness Month: How Hyperbaric Oxygen Therapy (HBOT) Can Save Limbs and Lives

BOCA RATON, Fla., Nov. 9, 2023 /PRNewswire/ -- CūtisCare USA, a leading provider of wound care management services to hospitals and doctors, is proud to join the global community in recognizing November as Diabetes Awareness Month. This annual observance serves as a critical reminder of the importance of diabetes education, prevention, and management. With a mission to enhance the lives of individuals living with chronic wounds, CūtisCare is spotlighting the crucial role that Hyperbaric Oxygen Therapy (HBOT) plays in saving limbs and lives for those affected by diabetes.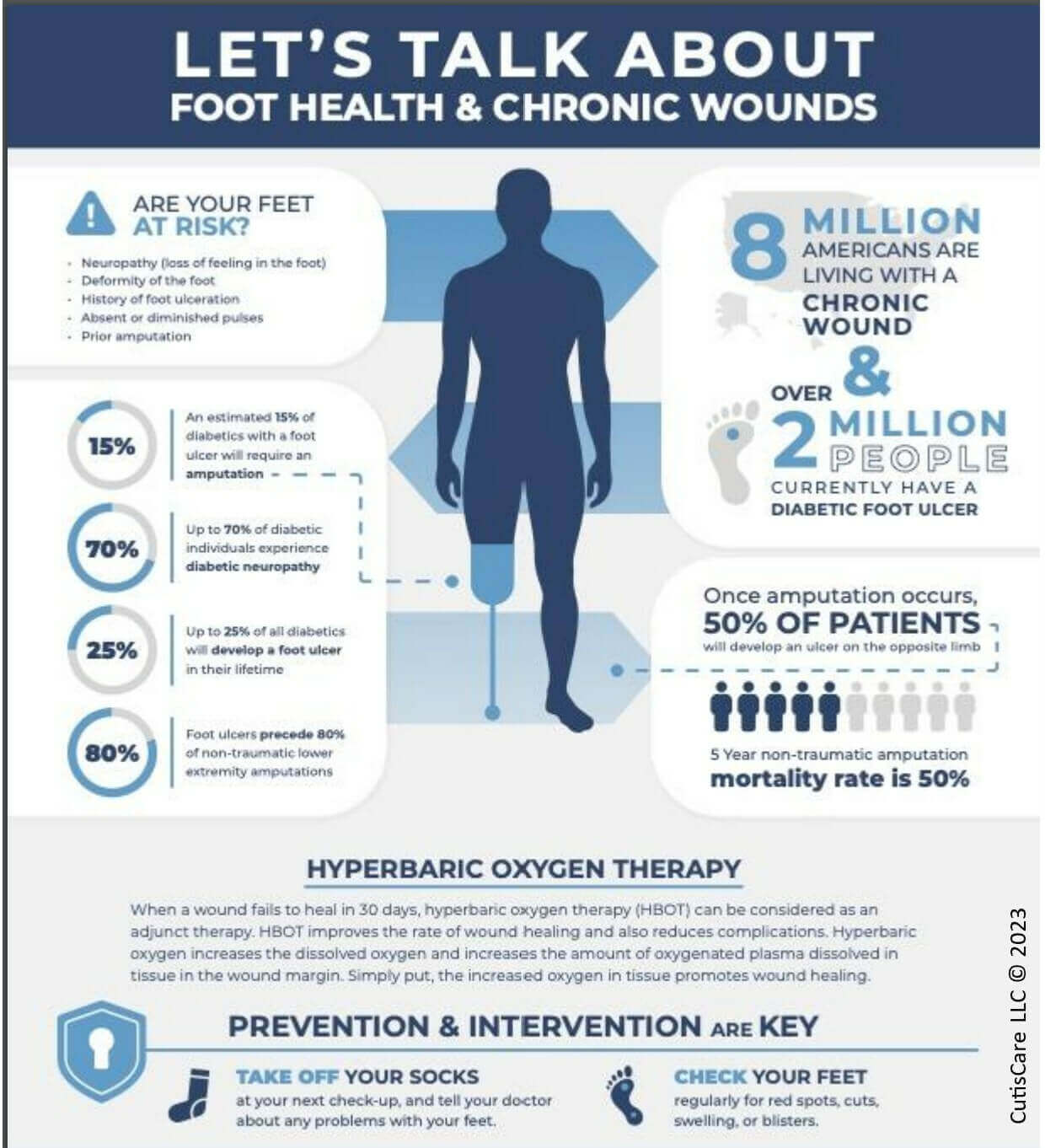 Diabetes affects millions of people worldwide, and its complications can be severe and life-threatening. One of the most devastating complications is diabetic foot ulcers, which can lead to amputations if not properly managed. CūtisCare is dedicated to providing advanced wound care solutions to hospitals, academic medical centers, hospital systems, and physicians to combat the growing challenges posed by diabetes-related wounds.
HBOT is a non-invasive treatment that delivers pure oxygen in a pressurized chamber, allowing the body to absorb higher levels of oxygen to promote healing. This therapy has been proven effective in treating diabetic foot ulcers by enhancing tissue repair, reducing inflammation, and fighting infection. By increasing the supply of oxygen to the affected areas, HBOT stimulates the body's natural healing processes and can help prevent the need for amputations.
"Diabetes Awareness Month is an important time to educate the public about the risks and consequences of diabetes, particularly in relation to wound care," said CūtisCare's Board Chairman and CEO Jim Patrick. "Our partnership with hospitals and healthcare providers enables us to offer advanced wound care and HBOT services that have the potential to save limbs and, ultimately, lives. We are committed to raising awareness about the benefits of HBOT as a vital tool in diabetes management."
Our dedication to research, compliance, and ethical standards ensures that patients receive the highest quality wound care and HBOT treatments. Through collaborative efforts with healthcare institutions, we continue to make a positive impact on the lives of those living with diabetes-related wounds. Together, we can raise awareness about the importance of wound care and the lifesaving potential of Hyperbaric Oxygen Therapy.
About CūtisCare
Headquartered in Boca Raton, Florida, CūtisCare works with hospitals, academic medical centers, hospital systems, and physicians to design customized outpatient wound care and hyperbaric oxygen (HBOT) solutions. With more than 25 years of management experience, a commitment to research, and driven by ethics and a culture of compliance, CūtisCare collaborates with its partners to reach and heal people with chronic wounds.