Improve Patient Healing Outcomes With Advanced Wound Care
Improve healing outcomes with advanced wound care
A partnership with CutisCare puts your hospital in a unique position to help a vastly underserved population of patients living with chronic non-healing wounds.
A thorough analysis of your hospital's local demographic, market and CMS data gives deep insight into potential patient populations needing life-changing wound healing treatments, like hyperbaric oxygen therapy.
Utilizing this data, the wound healing center management team, in conjunction with hospital marketing and community outreach functions, develop a comprehensive plan to educate physicians, patients and caregivers about the availability of advanced wound care.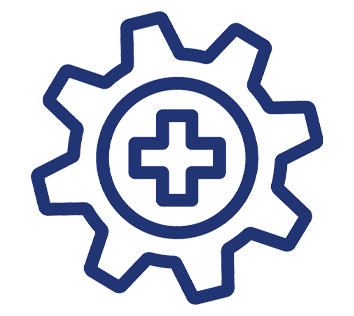 Common complex wounds treated at CūtisCare Wound Healing Centers
Diabetic ulcers

Pressure ulcers
Surgical wounds
Traumatic wounds

Venous insufficiency
Neuropathic ulcers
Ischemic ulcers
Critical limb ischemia
Delayed effects of radiation wounds
Burns
Vasculitis and other inflammatory ulcers
Other chronic, non-healing wounds
CutisCare comprehensive wound care and healing centers work in conjunction with the primary or referring physician and the healthcare administration to establish the most appropriate plan of care, improving the outcome for each patient.
CutisCare comprehensive
Wound Healing Centers
offer unsurpassed patient healthcare for afflicted patients in need of advanced wound care. CutisCare uses evidence-based wound treatment modalities, including state-of-the-art hyperbaric oxygen therapy (HBOT) delivery systems. These hyperbaric chambers treat the full range of hospital patients, from the critically ill and ventilator-dependent, to the ambulatory elective referral.
Many of CutisCare's hospital-based wound healing programs have been in continuous operation for over 25 consecutive years, demonstrating our success in improving patient outcomes. And, it attests to how our wound care and hyperbaric management approach delivers optimal healthcare and financial results for our partner hospitals.