The Importance of Joint Commission Accreditation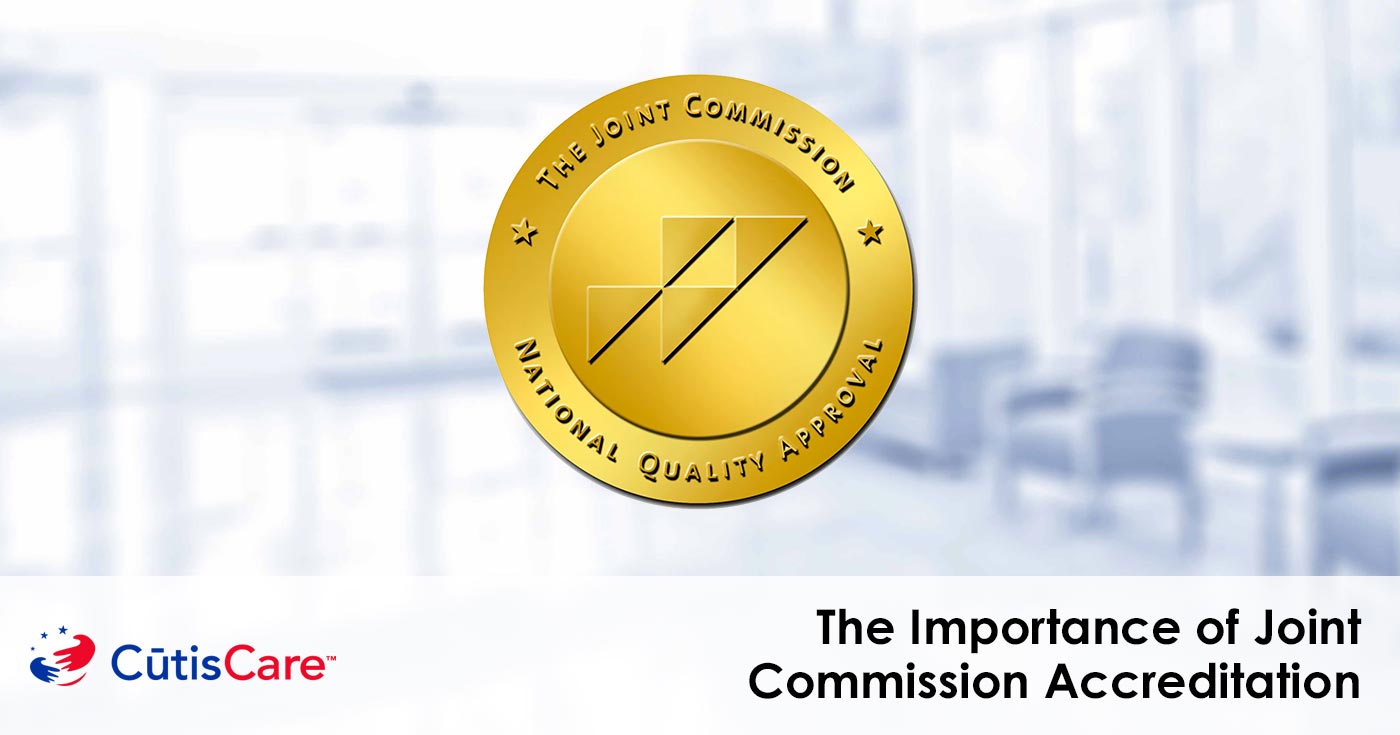 The Importance of Joint Commission Accreditation
Many healthcare organizations and hospitals have taken the decision for joint commission accreditation or certification in certain treatment centers within their facility. The accreditation aligns healthcare facilities to industry standards on patient care, service quality, risk mitigation and could also assist with state regulatory compliance. Certifications are normally awarded for a two year period, after which it will be reviewed dependent on the type of certification awarded.
Types of Joint Commission Certification
Specific areas within a health care facility can become certified via the joint commission. There are four main types of certifications programs which can be applied for, namely:
Disease-Specific

This covers specific procedures performed within a health care facility and certifications programs include treatment for chronic illness (such as obstructive pulmonary disease or heart failure) or certifying cardiac and stroke centers. The assessment is done on site and conducted by one or more commission reviewers. Key criteria's which will assessed include the commitment of leadership to improve patient care quality, education provided to patience and their care-givers at discharge and whether clinical outcomes are evaluated to future improvement.
Staffing Services

Aimed at organization which provides staffing services to health care facilities, this certification is based on an evaluation of the organizations ability to place suitably qualified employees. The initial review date for certification is communicated but thereafter (on re-certifications); reviews are unannounced and conducted every other year. The standards applicable, which will need to be met, are noted in the Health Care Staffing Services Certification manual.
Palliative Care

Hospitals offering inpatient programs which provide a rounded service to patients can be certified in palliative care. The focus is on the family and patient engagement. It's mandatory for any health care facility seeking certification in this program to have 24 hours a day service and have the ability to cater for inpatient care.
Primary Care Medical Home

Aimed at care coordination at home, the certification measures a patient's ease of access to their care physicians, the level of care provided and overall health reporting and engagement. Certification is based on the Agency for Healthcare Research and Quality's (AHRQ) definition of a medical home and can be sought by hospitals, critical access hospitals, behavioral health centers and ambulatory care organizations.
Benefits of Joint Commission Certification
Applying for certification is completely voluntary but the importance cannot be undervalued. Here are the benefits which your health care facility can receive by being accredited:
Improvement of Patient Care

Certifications are awarded based on the facilities ability to meet high quality standards. Clinical practice guidelines are provided to ensure that the optimal level of care is consistently provided to patients.
Promotes Excellence

Alignment with patient care industry standards ensures that your facility remains up to date and is continuously look at how to improve care provided.
Fulfill Regularity

Certain states require regulatory compliance, which could be satisfied by obtaining joint commission certification.
Provide Better Program Structure

By compliance to standard requirements, a disease management program maintains its high quality.
Foster Team Work and Excellence Amongst Staff

Staff is able to improve their knowledge and skills and have a shared vision of providing excellent patient care.
Build Better Community Relationships

Certification of your health facility will further develop trust with the community.
Gain a Competitive Edge

Becoming certified also differentiates your facility from others, attracting new patients to benefit from the best quality care.
There are a variety of certification options available to your health care facility. A joint commission certification will enhance the level of care offering, improve overall staff moral and ensure your patients receive the best quality care.