CutisCare Launches 'Hyperbaric Aware' to Celebrate and Elevate HBO2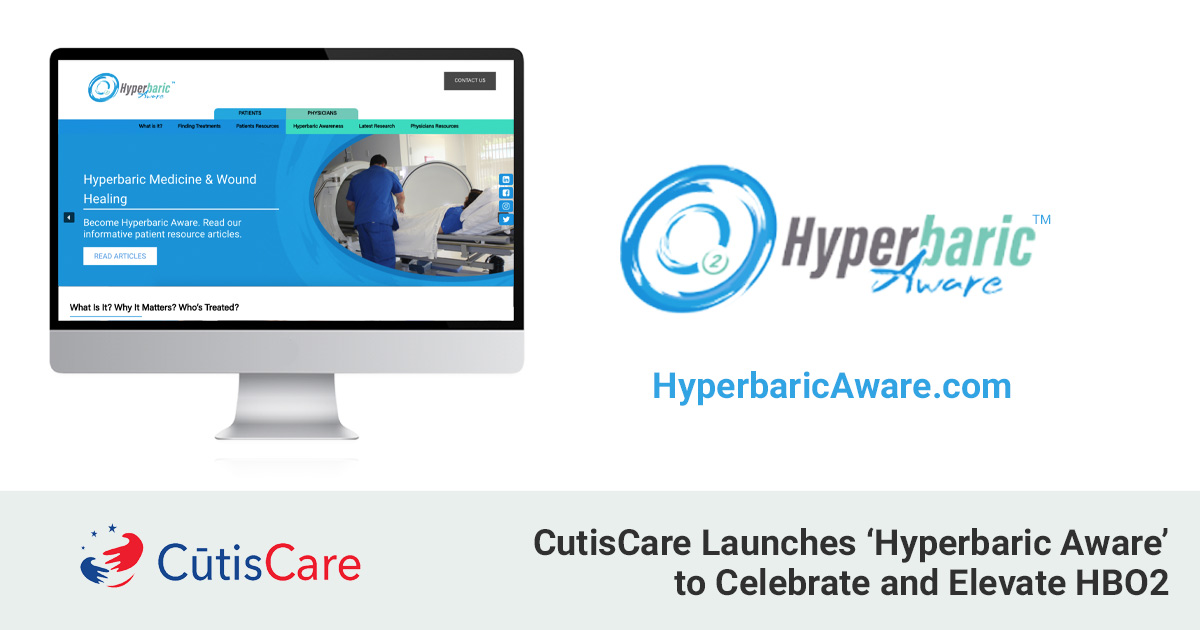 CutisCare Launches 'Hyperbaric Aware' to Celebrate and Elevate HBO2
More than seven million people in the United States are living with chronic wounds. About 34 million people have diabetes, 25% of which will develop foot ulcers. And each year, 17 million people in the nation are diagnosed with cancers, about half of them will receive radiation therapy; 10 to 15% of these patients will experience late side effects, month or even years after treatment. 
One thing all of these conditions have in common is that they can be treated with hyperbaric oxygen therapy, also referred to in the healthcare community as HBO2 (and, sometimes, within the general public, as HBOT). 
However, because of lack of awareness, there's a largely underserved population who could benefit from hyperbaric medicine. 
Hyperbaric Awareness USA™, an initiative of CūtisCare, has designated May Hyperbaric Awareness USA Month. Throughout this month (and beyond) our Hyperbaric Aware™ campaign aims to promote the benefits of hyperbaric oxygen therapy, which in turn will help people prolong lives, avoid amputations, reduce cost of care, and improve quality of life. 
The Hyperbaric Aware™ website will be updated throughout May 2021, and into June, with articles, advice, and expert insight for physicians and patients. Additionally, the site will feature a variety of downloadable and shareable resources so that anyone may join in on building awareness.
Please join us in building awareness and even share a story of your own using the #hyperbaricaware hashtag.
CūtisCare is on the cutting edge of hyperbaric oxygen therapy — and has been for many decades. We helped leading hospitals and healthcare groups across the nation implement HBOT into their existing wound healing programs. We'd love to tell you more: call us at 561-289-6827.