Chronic wounds affect approximately 8 million people in the United States and are often attributed to complications stemming from diabetes, arterial disease, late effects of radiation therapy, and other chronic conditions. Incidence rates are expected to rise two percent annually over the next 10 years. CutisCare managed Wound Healing and Hyperbaric Medicine Centers offer evidence-based wound care to treat chronic wounds and associated co-morbidities.
As the population ages and rates of chronic diseases increase, the United States will continue to see a rise in chronic wounds. Left untreated, chronic wounds can negatively impact quality of life and could possibly lead to amputation of the affected area. The physicians and care teams at the Wound Healing and Hyperbaric Medicine Center work directly with the patient's referring physician and entire healthcare team to develop and deliver comprehensive treatment plans.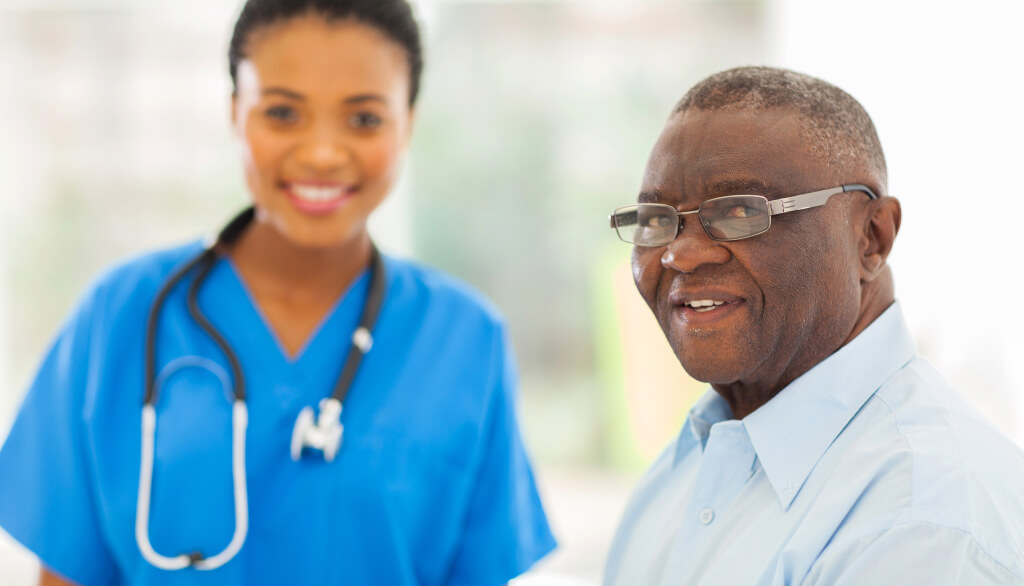 Bench to Bedside

Approach
At Wound Healing and Hyperbaric Medicine Centers, the patients always come first. The Center offers advanced wound care modalities and treatment plans rooted in research. Our specialized team of experts work together to get you back to your normal quality of life. We begin with a thorough evaluation, which includes diagnostic testing to determine the etiology of your wound.
An individualized care plan is then developed using evidence-based therapies that are proven to facilitate the healing process, including:
Hyperbaric oxygen therapy

Negative pressure wound therapy

Cellular and tissue-based products
Diabetes educational programs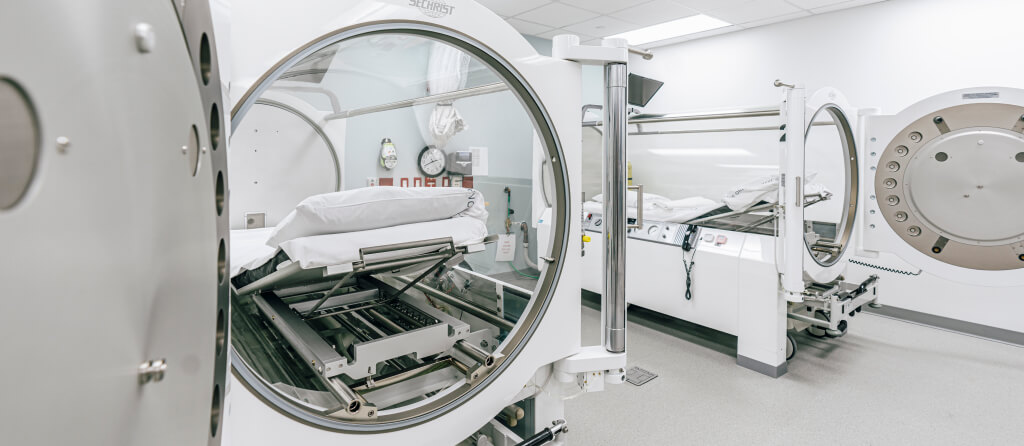 Treating Chronic Wounds With

Hyperbaric Oxygen Therapy
What is HBOT: Hyperbaric Oxygen Therapy (HBOT) is a medical treatment sometimes used to treat chronic wounds and other medical conditions. The hyperbaric chamber delivers 100 percent oxygen at a pressure greater than atmospheric pressure (sea level). Due to the pressurized environment and exposure to 100% oxygen, increased oxygen travels to the affected areas of the body. The exposure of increased oxygen accelerates healing.
Medical conditions: HBOT is used to treat a variety of medical conditions including diabetic foot ulcers, radiation injuries to tissue and bone, necrotizing infections, compromised skin grafts and skin flaps, some types of arterial insufficiency and ischemia.
How does HBOT work: HBOT enhances the blood's ability to carry oxygen to wound tissue.
Benefits of hyperbaric oxygen therapy include:
Accelerates the wound healing process

Increases oxygenation to all tissues

Promotes collagen and new skin development

Reduces Swelling and discomfort

Promotes new blood vessel formation

Increases capillary growth

Activates bactericidal activity killing bacteria
Medicare: HBOT is approved by Medicare to treat patients with a variety of medical conditions.
Treatment duration: Each treatment will last approximately two hours. Depending on the appropriate prescribed treatment plan, most patients receive between 30 and 40 treatments.
Treatment experience: HBOT is not painful. At the beginning of the treatment, a patient may feel pressure in their ears similar to flying in a plane. While in the chamber, patients may watch movies or nap to help pass the time.