Developing A Limb Preservation Program
Your Partner in Wound Care & Hyperbaric Medicine
Grow Your Facility & Reduce The Risk of Amputation
Service Line Solutions for Limb Preservation & Salvage
Approximately 200,000 non-traumatic amputations occur in the United States each year, and of those, more than 130,000 are related to diabetes.
How are you serving patients who are not candidates for vascular intervention?
With care demands increasing, many practices much like yours, are looking for ways to provide their patients the care they require while also strengthening internal compliance & training initiatives and streamlining budgets. By partnering with CūtisCare to establish a new hyperbaric service line within your practice you are opening the doors to efficiently providing your patients with the life changing services they require while also reducing costs for both patients and payors. Whether you are looking to establish a comprehensive limb preservation program or a robust wound care management center – CūtisCare has a solution to meet the needs of your practice.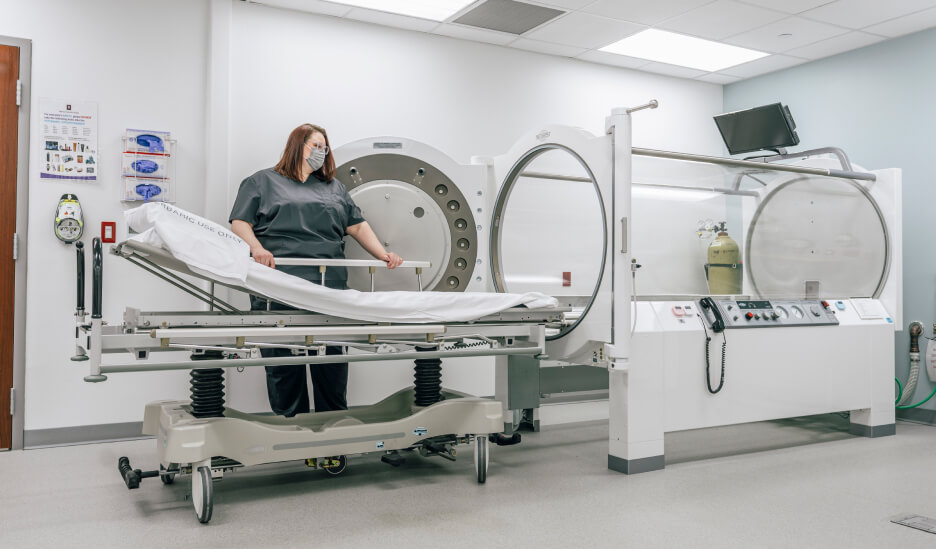 Reveal the

Real Potential

of Your Practice
To learn how CutisCare can expand your professional portfolio of services request more information today. It just may be the best call you make this year. Our delivery models are unique and designed to meet the needs of an ambulatory vascular center who wish to serve a larger segment of their community. Take the first step today in providing your patients with limb salvage program they deserve.

The Role of Hyperbaric Oxygen Therapy in the Ambulatory Vascular Center


The Benefits from a Hyperbaric Services Partnership with Your Vascular Center
Contact Us Today to Learn More About the

Benefits of a Hyperbaric Service Partnership

with Your Facility
If you are considering expanding your service line or establishing a limb preservation program, schedule no obligation consultation with our team to learn more about the customizable solutions available. By partnering with CutisCare you are taking the next step to expanding your professional portfolio of services and providing your community with the life-saving treatments they are searching for.