CūtisCare response to COVID-19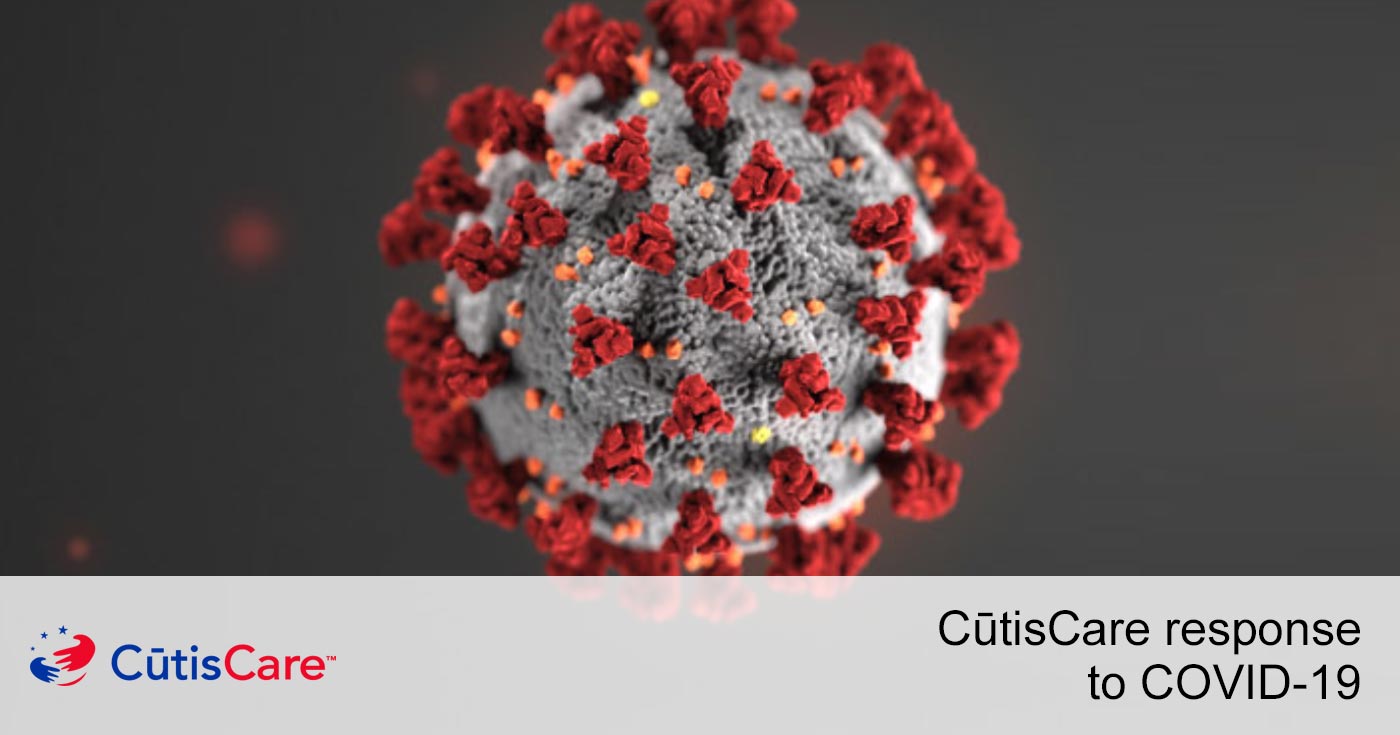 CūtisCare response to COVID-19
As you are aware, the rapidly evolving COVID-19 pandemic in the United States has hospitals and acute care facilities changing standard operating procedures to prepare for the expected influx of infected patients.
CūtisCare's Board Chairman and CEO, Jim Patrick said, "We are closely monitoring the coronavirus and are following recommendations of the Centers for Disease Control and Prevention (CDC). Across the country, we are working with our hospital partners to ensure that the health of our patients is protected during the COVID-19 crisis. CutisCare implemented the following to protect our patients and employees."
We adopted aggressive infection control and social distancing precautionary measures at our centers.
Every patient prior to their appointment is screened for potential exposure and symptoms of COVID-19.
A temperature and verbal screening process have been implemented prior to entering the wound care and hyperbaric center.
Patients are scheduled with staggered arrival times.
Medical Directors and providers deploy appropriate triage criteria to determine essential wound care services.
High-risk patients and those missing appointments are contacted to closely monitor their progress and needs.
Telemedicine is being used to monitor patients who are unable to visit a center.
Our centers remain open, as directed by our partners, providing wound care procedures that are infection-sparing, limb and life-saving. These procedures are essential and will reduce wound patients' potential for needing other hospital services such as operative intervention or amputation, which require prolonged hospitalization.
We are here for our patients, partners, and employees during this COVID-19 pandemic. Please contact our team with questions or for assistance at (866) 844-4063.