Wound Care Management Company Celebrates Its Team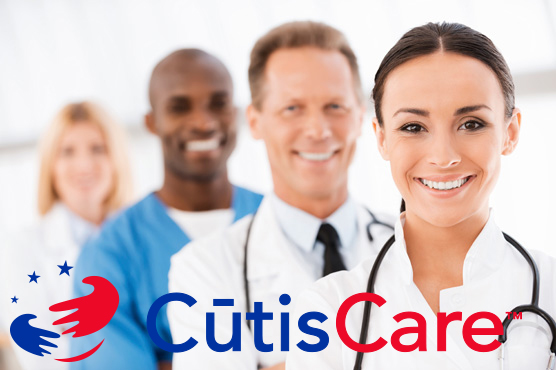 Wound Care Management Company Celebrates Its Team
Reading Time: 2 minutes
Nationally recognized as a mainstay of healthcare solutions, CutisCare is the epitome of excellence. It is with this in mind that the company believes in celebrating the outstanding achievements of its equally excellent team members, who contribute to its overwhelming success.
BOCA RATON, Fla., March 26, 2019 (Newswire.com) – Through strategic hospital partnerships, CutisCare offers the very best healthcare management services for hyperbaric oxygen therapy and advanced wound care treatments. As a company that is known country-wide for delivering first-rate solutions, it is without a doubt that the staff members are integral to its operations.
"We are very aware that our company is built on calculated partnerships and great management and this means that our employees are among our biggest assets. It is with this in mind that CutisCare chose to recognize those who have gone above and beyond, resulting in outstanding work achievements. Our award winners are to be celebrated and should inspire the rest of the team to strive to win the next round of awards," said Faye Traeger, CutisCare Senior Vice President of Human Resources.
Award winning team members include:
Patricia Land received the award for Program Director of the Year. Land was hired in August 2010 and oversees the UCSD Hyperbaric Medicine & Wound Healing Center in Encinitas, California. Land worked her way up a from Hyperbaric Technician to the Program Director position proving that hard work and perseverance pay off.
Fisnik Zogaj was also honored for his outstanding work. Zogaj began his work journey with CutisCare in November 2016 as an accountant in the Finance Department at Boca Raton. Zogaj received the award for Corporate Employee of the Year.
The award for Regional Director of the Year was given to Tracey Moyer who was hired January 2012 as a Certified Hyperbaric Technician/LPN at University of Toledo Medical Center. With sheer tenacity and drive, Moyer worked her way up to the Regional Director position.
Scott Herman has enjoyed a successful sales career in medical device, supplies and services, and in February 2018, joined the CutisCare team. Scott – the VP of Development – received the Pipeline Builder Award. Before joining CutisCare, Scott was a Partnership Vice President for United Surgical Partners International.
Award for Development Person of the Year was received by Mike Mehaffie, SVP, Development. Mike was hired in April 2016 and has received several Development Person of the Year awards while at National Healing Corporation prior to joining CutisCare.
In order to become the best wound care management company, CutisCare needed to hire the best people and they certainly have. Congratulations to each of the winning recipients and to the rest of our employees, many thanks for being the best team in the world.