Employee Recognition:CūtisCare Celebrates Wound Care Management Team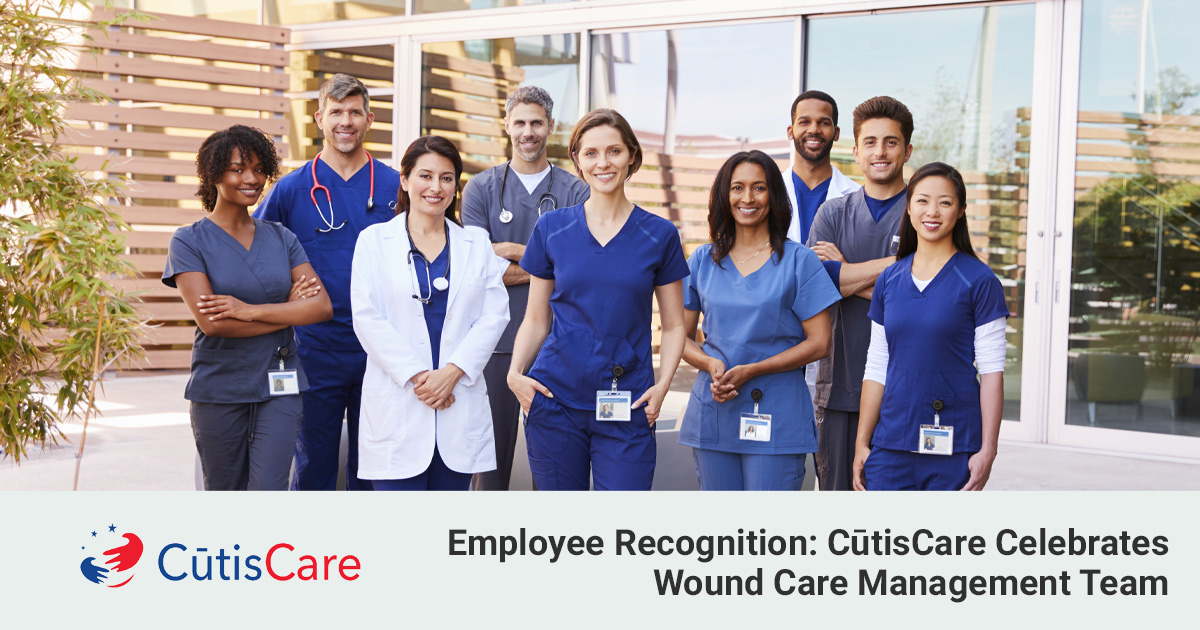 Employee Recognition: CūtisCare Celebrates Wound Care Management Team
Providing nationally recognized, first-rate solutions for hyperbaric oxygen therapy (HBOT) and advanced wound care treatment starts with a team that embraces excellence. Every year, we reflect on our employees accomplishments and celebrate a few of the stand-out team members from across the organization. 
"Our employees are our biggest assets," says Faye Traeger, vice president of human resources at CūtisCare. "These accomplishments not only recognize those who've gone above and beyond, but they also inspire the rest of the CūtisCare team."
Meet our 2020 award winners:  
Corporate Person of the Year:  Nicole Gonzalez, Payroll Coordinator
Nicole completes every payroll on time with complete accuracy, something that is sincerely appreciated by every single employee. She's professional and always responds to requests and concerns respectfully and honestly. 
Program Director of the Year: Cari Loeb, Program Director
Cari remained determined to sustain the hyperbaric department during COVID-19, civil unrest in Portland, and wildfires. She restaffed the center with positive, energetic, and committed employees who serve our patients with pride. 
Regional Director of the Year: Sam Mize, Regional Director
Sam, is always willing to take on new responsibilities.  He was steadfast in growing existing centers, committed to implementing new centers, and devoted to staff development at the site and corporate level.  
Development Person of the Year: Kelly Caceres, Vice President Market Development
Kelly helped take CutisCare's digital properties and brand awareness to a new level. She redesigned the CutisCare website, created and implemented a social media strategy, developed quarterly marketing campaigns for client hospitals, created several successful national campaigns and completed the build-out of our CRM (and trained our directors and business development staff on the new system). 
New Award for 2020
In the midst of a global pandemic, we must recognize the extra mile(s) our team went in the interest of public health and patient/employee safety.
COVID Care Leadership Award: Jay Duchnick, Nurse Manager / Regional Director
In the midst of a global pandemic, we must recognize the extra mile(s) our team went in the interest of public health and patient/employee safety. Jay volunteered to screen for COVID-19 each week at the hospital, demonstrating his commitment to delivering medical care, even at great personal risk. He also looked into opening a field clinic for HBOT/COVID and guided the Hillcrest, Encinitas, UCLA, and Legacy program directors through the pandemic, wildfires, demonstrations, and dangerous air quality. 
A big congratulations to this year's award winners — and all of our team members — for their hard work and dedication to helping CūtisCare be the best wound care management company it can be. 
If you're looking for a rewarding career in wound care management, you can explore opportunities with CūtisCare and our partner hospitals and academic medical centers here.