The Benefits Of A Specialized Wound Care Management Company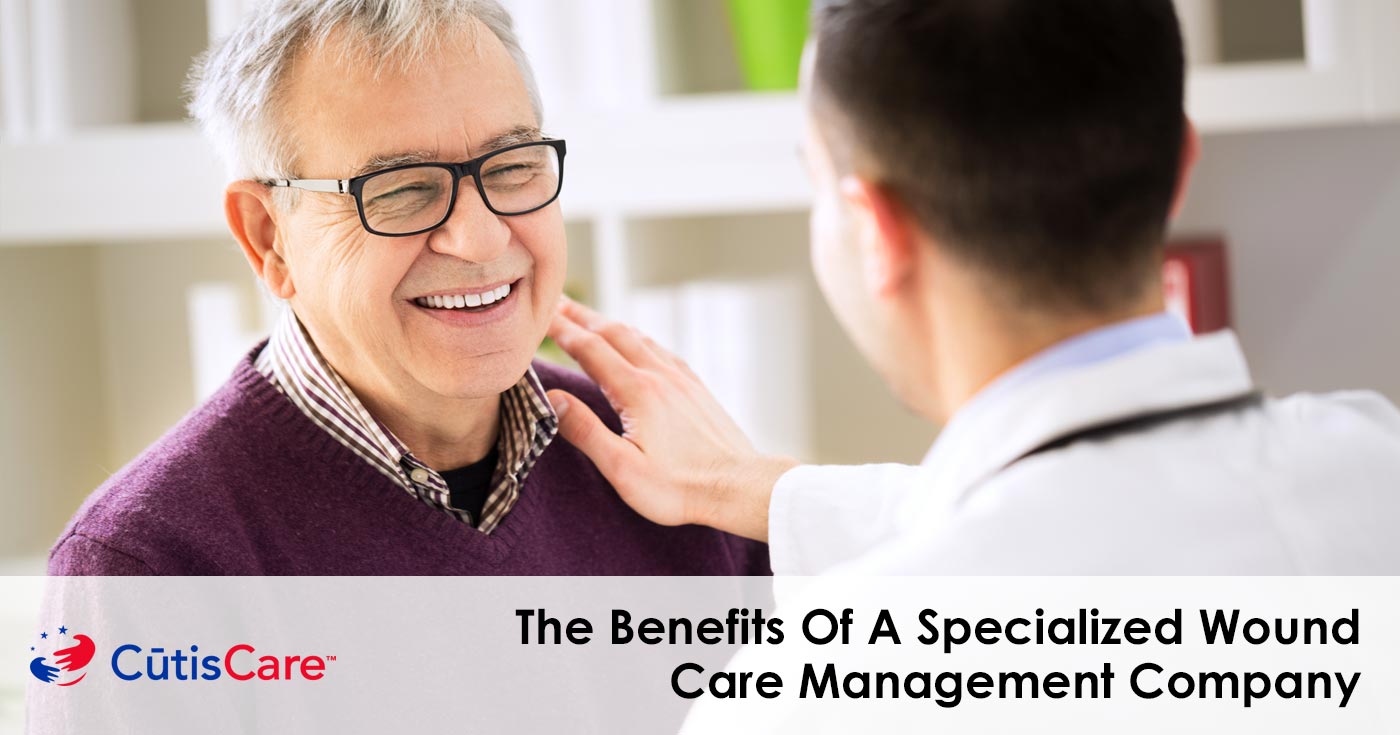 The Benefits Of A Specialized Wound Care Management Company
While medical advancements continue to benefit the healthcare industry, certain medical issues are on the rise. America currently faces an increase in the aging population, cases of diabetes (typically Type 2), cardiovascular disease, and obesity. As a result of these health concerns, an increased need for specialized wound care has developed. With only 1 out of 7 Americans in need of specialized wound treatment actually receiving dedicated outpatient treatment, hospitals are in need of specialized help. In this way, specialized wound care management companies have become a valuable asset to the healthcare industry.
Wound care management companies are able to provide expert and specialized assistance in wound care, enabling healthcare facilities to establish a distinguished reputation as a trusted medical provider in their community.
Today, medicine is constantly advancing and the importance of specialists working closely with physicians has increased. Harvard Business Review describes how combining knowledge of specialists and physicians improves the value offered at hospitals and betters the efficiency of healing.
Evidently, there are many benefits to hospital and healthcare administrations partnering with specialized wound management companies.
Benefits of Wound Care Management Companies
As a hospital or healthcare administration, your services are most likely diverse with no room for error. Partnering with a wound care management company allows for the extension of your healthcare offerings and resources, providing the hospital with the opportunity to offer optimal and effective treatments for patients. Wound specialists are able to give advanced evaluations and prescribe treatments for chronic wounds that fail to heal after a month of cleaning, treating and dressing.
Deciding on Treatment Type

Wound care specialists are up to date with various treatments available. They are able to advise on which treatment is best depending on the location and extent of the wound. Their expert knowledge on specialized treatments allow them to assist by suggesting more advanced treatments, such as Hyperbaric Oxygen Therapy, when wounds fail to heal in the expected time frame.
Advanced Knowledge

Specialists are up to date with advanced research and knowledge in wound care. They have access to effective treatment plans for specific wounds, assisting in speeding the healing process. In addition, they are able to train physicians and clinical staff on various healthcare programs to better their in-house knowledge and skills.
Enhanced Team Ability and Resources

Partnering with wound care specialists creates a multidisciplinary team aspect to your medical team, adding specialized knowledge that can improve the healing of the patient, offering the patient a better quality of life through targeted treatment plans. Integrating wound care and hyperbaric chamber solutions into a hospital's strategic plan demonstrates the efficiency and ability of the hospital.
Expert and Specialized Assistance
Healthcare is integral to the wellbeing of a community and society. When partnering with specialized groups, it is important to ensure that the staff is certified and up to date with the latest industry knowledge. In addition, dedicated wound care management companies, such as CūtisCare, make the extra effort to ensure that physicians themselves are up-to-date on industry developments through online wound care education.
Wound care treatment is constantly being explored as medical advancements continue. Another advantage of partnering with a wound care management company is the availability of data and analytics that they have gathered through their focused practice, streamlining wound care treatment plans and creating custom solutions.
When choosing your healthcare partner, take care to choose a thorough company that puts the effort in not only providing you with world class specialized knowledge, but also helps you to stay up to date with developments in the industry. Call us at CūtisCare on 561-289-6827 for more information on how we can partner for effective wound care.